WECO+BESI
=
Maximum
customer
service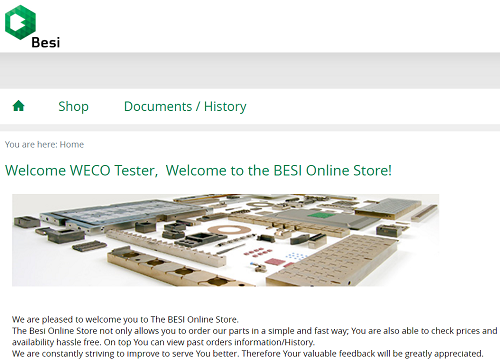 From the beginning Besi had a clear idea of their future webshop. Complete integration into the SAP ERP system and user friendliness had the highest priority.
In order for the entire process chain to be digitally transformed, Besi customers should have the option of importing their shopping cart into their own purchasing system. This works via a standardized OCI interface.
Learn more about this project in our success story.